If Food and Restaurant owners haven't included social Influencers as marketing strategy to promote their brand then they are missing out on amazing and effective method to reach their targeted consumers. According to a study more than 90% of consumers trust the review of Influencers and social contacts and very few percentage of people trust Advertisement. But before getting associated with this strategy one should identify the right influencer and assess what it means to your Brand.
How to work with Influencers
Finding the right influencers what does that mean? You should see whether they are your Niche Influencers, who and how many follows them and how influential are they actually.to find answer to that question one should explore the social media platforms like Twitter, Facebook, Instagram, personal Blogs, etc. Twitter is the most compelling platform as this can determine one's social relevance. LinkedIn is also good place to find the relevance and also see the recommendations, personal network of the influencers.
Set the terms
Once you have identified the right choice of influencer for your brand, then it's time for setting the terms of work with him. Discuss how he is going to approach the content and promotions. Will there be blog posts or reviews of the product or would it more video centric? How would he increase the brand awareness and engagement?
Monetary value
Brand promoters can pay the actual money or give some sort of gifts to the influencers for their service. Food Influencers can also be given really delicious dishes for free as token of appreciation for their support towards your Restaurants outreach and awareness.
Tasting Event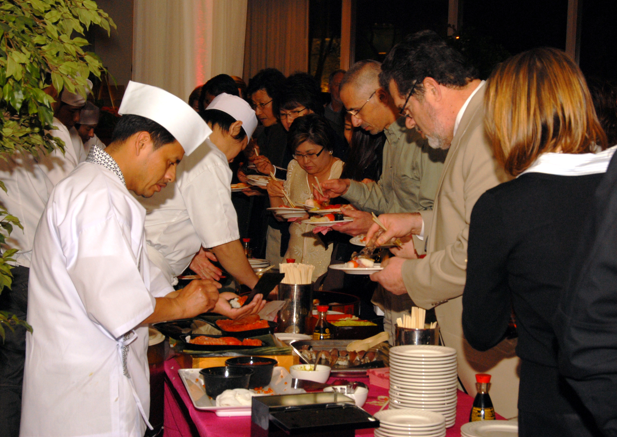 Organize a tasting event and invite as many Food Influencers and Bloggers as possible to taste the delicious recipe from your Restaurant menu for free. They may review your Restaurant in their blog or shout out in their social media platforms like Twitter, Facebook. This event helps your Brand to reach larger section of audience and also you may find new Food influencer's to work in the future.
Reviews
Invite the Food Influencers along with their Family and Friends to enjoy a complimentary meal and ask them to write reviews of just only about the food but also about the hospitality and overall conduct of the staff. These way owners can further improve their Restaurant.
Efficient Organizing
Most Food Influencers would like to be well informed about an event as early as possible. Restaurant owners should send the invite on time and see whether it is convenient for the blogger. While sending a invite ask them whether they would like to bring friends and relatives along with them?  If yes then make arrangement to include them also. This gesture from you might make the influencer happy and chances of good review are high.
Future opportunities and home feeling
Let your social Influencer know all about your future opportunities and also ask them to join with you in business expansion. This way they may feel as part of your brand and work with renewed energy to fulfil the goals of Brand.